OSHA'S Fixed Ladder Rule Changes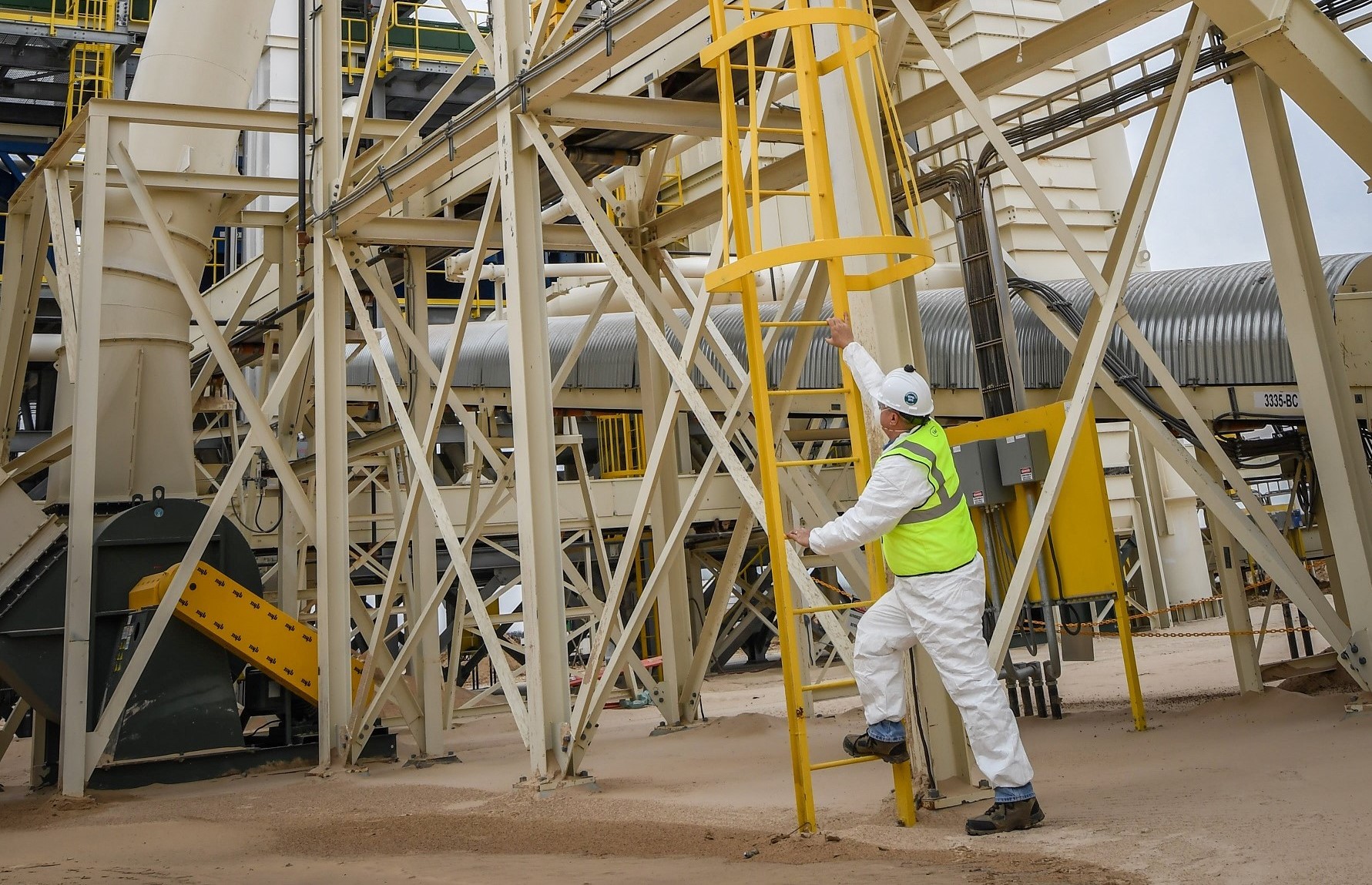 In January of 2017, OSHA revised the industry regulations pertaining to fixed ladders and fall protection. Previously, OSHA standard 1910.27 covered fixed ladders, and it required cages on fixed ladders where the climb is over 20 feet (6.10 m) high. With the 2017 revision, fixed ladders were moved under OSHA's standard 1910.28, which amends the rule on height so that fixed ladders will only be required to have fall protection if their height is greater than 24 feet (7.3 m) above a lower level.
These changes were part of OSHA's final rule on Walking-Working Surfaces and Fall Protection Standards to protect workers from falls. OSHA estimated that the changes would prevent 29 fatalities and 5,842 lost-workday injuries every year. OSHA based the new rule on best practices from the construction industry, so it allows employers greater compliance flexibility in choosing the best fall protection system for their fixed ladder applications.
Bottom line is a cage no longer qualifies as proper fall protection. Despite the new rule, some may feel more comfortable retaining a cage on a ladder as a safety barrier. However, if a cage is still used, it must not interfere with operation of the personal fall arrest or ladder safety system that is installed on the ladder. In lieu of cages, the OSHA standard requires fixed ladders installed after November 18, 2018, to include some type of active fall protection. These may include a personal fall arrest or a ladder safety system to be used in conjunction with a personal body harness.
Rail climbing systems provide maximum safety for workers in towers, antennas, stacks, scaffolds, wind generators, silos, ladders, and many other applications. A rail climbing system easily attaches to a ladder or climbing surface, while a trolley moves freely along the rail unless a slip or fall occurs. If that happens, the trolley instantly locks to prevent serious injury from a fall.
A Cable Ladder Safety System consists of a cable (usually stainless steel, but can also be made out of galvanized cable) that is connected to an upper and lower anchor point on the ladder. A detachable cable sleeve is then attached as a traveler, which is secured to a worker's body harness. The safety sleeve automatically follows the ascending and descending movements of a worker along a fixed ladder. If a slip or fall occurs, a locking mechanism engages, limiting the fall and reducing the possibility of serious injury.
OSHA allowed until November of 2018 for companies to get into compliance with most of the provisions pertaining to fixed ladders. New fixed ladders over 24 feet (7.3 m) tall installed after November 19, 2018 must have proper fall protection. Existing ladders that have cages will be grandfathered in until November 2036 at which time personal fall arrest or ladder safety systems must be in place. Existing caged ladders may be retained as long as the design of the cage does not impede operation of the fall protection system installed on the ladder.
IAC has been helping our customers understand the new rule and select the best fall protection systems for their fixed ladder applications. IAC proactively took steps to include the required design changes to our equipment, so you can be assured that your new fixed ladder complies with the OSHA standard. IAC also can provide a kit to retrofit your existing ladders with a ladder safety system to keep your ladders OSHA compliant.
If your company still needs to come into compliance, IAC is here to help. Contact your IAC Sales Representative to discuss available options for your specific needs.