IAC Opens Permian Basin Office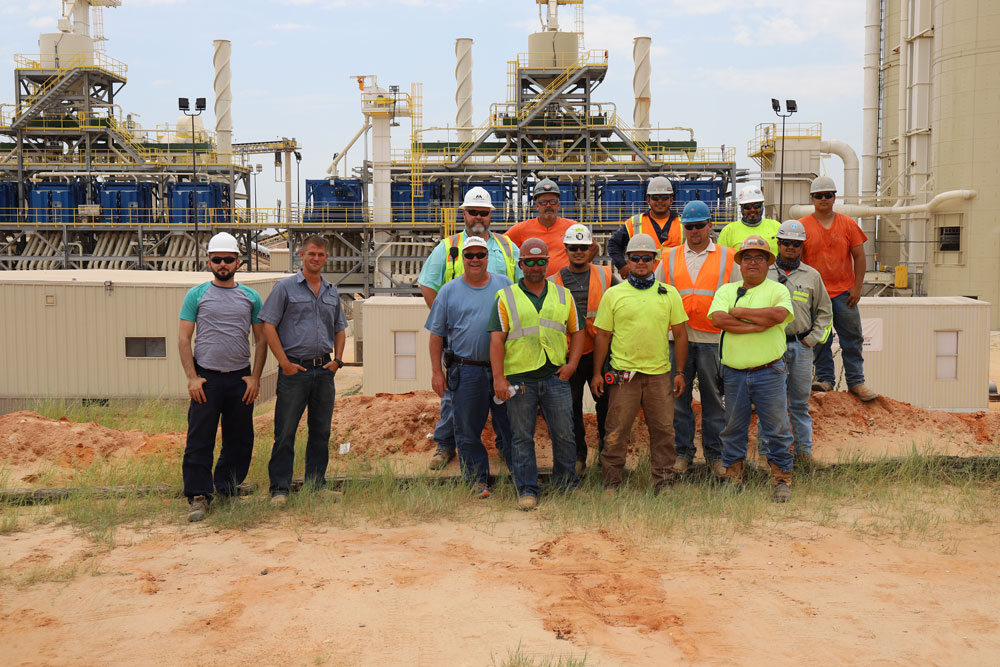 Increasing Customer Support and Industry Commitment
Mission, KS – August 2019 – Industrial Accessories Company (IAC) the premier technology based equipment supplier to the frac sand industry is increasing its considerable equipment stack and plant labor support to the Permian Basin by opening its first satellite construction / parts inventory office in Kermit, TX.
The office provides expertise and service to the entire Permian frac sand community from the most experienced frac sand service, engineering, equipment, and construction supplier. IAC's Kermit office will offer capital project process problem solving, operations optimization, and a ready labor resource for all your plant needs.
Plant Maintenance and Labor: Maintenance Personnel for Dry and Wet Plants, Optimization of Plant Production and Uptime, Predictive and Preventative Maintenance Programs, Temporary Fill-In and Shutdown work with Adelphi and IAC Crews, Plant Audits
Dryers: Inspections, Trunnions, Bearings, Arms and Chassis, Service, Maintenance, Controls Analysis, HMI, Increased Tonnage Capacity and Optimization, Operator Training, Refractory Relining and Service
Baghouses: Filter Bags, Inspections, Bag Changeout, Increase Bag and Fan Wheel Life, RCS Programs and Air Quality Control, Stack Testing, Conversions and Rebuilds, Airflow Balancing
Capital Projects: Engineering, Equipment, Installations, Turnkey Projects, Expansions, Silos and Storage, Plant Automation and Controls
IAC's Kermit office is staffed with the most experienced team in the frac sand industry. Each team member has a specialty and is supported by years of designing, building, optimizing, and operating frac sand plants and their equipment.
About: IAC and its subsidiary, Adelphi Construction, LC is a 33-year-old EPC Contractor providing OEM Air Filtration & Material Handling Products and Services, and other unique OEM Equipment such as patented Sand Dryers for the Frac Sand Industry. It has 300 employees located in USA, Mexico, Brasil, and Argentina, annual sales of more than USD $250 million. For more information about IAC please visit our website at www.iac-intl.com.
To schedule an appointment or consultation with a member of our expert Permian Basin field team, please call 866-732-5511.