Visit IAC's Booth & Presentation at the 2022 IEEE Cement Conference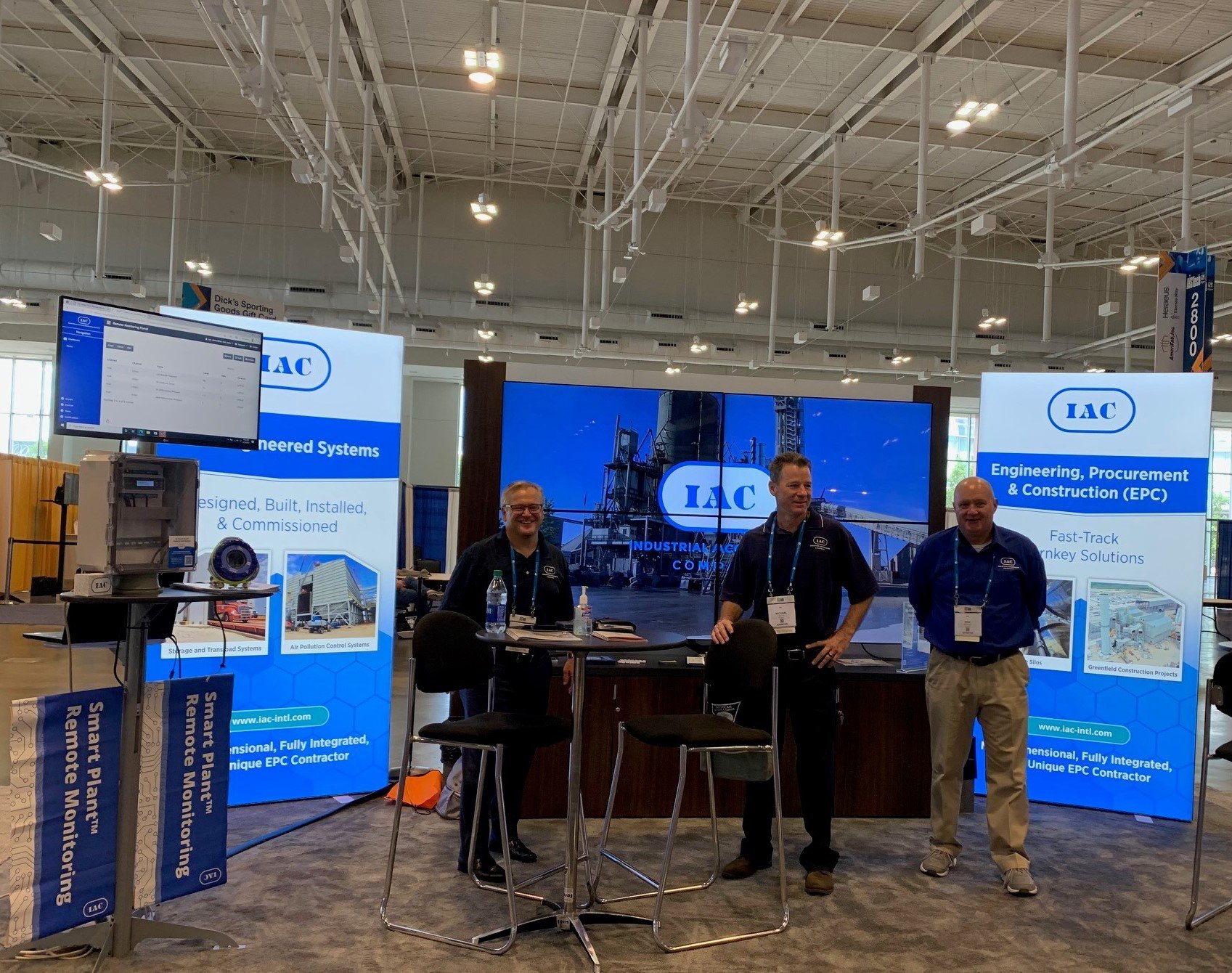 After being held virtually last year, the IEEE-IAS/PCA Cement Conference is back in person this May 1-5th at the MGM Grand in Las Vegas, NV. 2022 marks the 64th anniversary of this annual conference, and IAC's 17th year of attending and exhibiting. As a Gold Sponsor, IAC supports the goals of the event to facilitate discussion regarding new developments and information on a variety of subjects including decarbonization, company goals, and new technology.
IAC personnel enjoy attending the conference and staffing our booth, located near the front entrance, because it continues our involvement with cement industry innovations, but more than that we love meeting our customers. Kae Huff, Senior Sales Engineer, who has attended over a dozen IEEE-IAS/PCA conferences, stated, "My favorite aspect is meeting the Cement people we talk with every day. Since I don't travel to the plants, it was fun to see people I talk to all the time." In fact, she noted that at the 2006 conference, one good conversation with a representative from Drake Cement led to IAC's now sixteen-year relationship with the company.
Scott Zolotsky, IAC's Director of EPC Sales, is one of the Committee Members helping put together this year's Cement Conference. When asked what makes IAC stand out at this event he replied, "It's our experience in the industry, being a top OEM baghouse supplier, our service and commitment to the industry, and finally our ability to offer a true EPC solution". Scott added that attendees should stop by our front and center booth because it will be "filled with a lot of experienced people who know cement".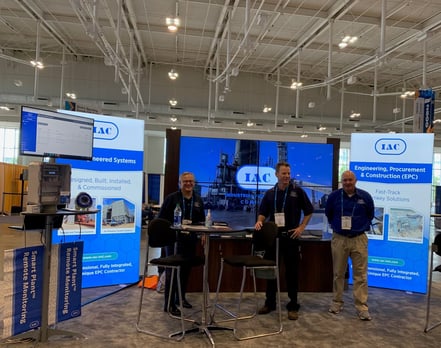 In addition to IAC's knowledgeable staff, our booth will also include can't miss content, such as a video-wall of IAC projects, an overview of our EPC/OEM Capabilities, a scale 3D model of a baghouse, and a demo of IAC's remote monitoring Smart Plant System.
Remote monitoring technology reduces the need for locally measured data and instead automates measurements and the data is accessible anywhere, "from fifteen floors up in the plant, to a hotel room in another country, truly anywhere" said IAC's Joe Haney.
Haney will be at IAC's booth to discuss this technology but he's also presenting a paper titled, "Virtual Reliability Manager- How to Become the SMART Cement Plant of Tomorrow Today" on Wednesday, May 4th, 2022 at 1:34 PM. This is one of only 18 papers selected to be presented at this year's IEEE-IAS/PCA Conference.
IAC's presentation will "define Industry 4.0 and apply the technologies present in this era to baghouses, which historically haven't changed much until now" and highlight customer success stories and data using remote monitoring. Our booth also has an example of the cloud-based IoT system Portal, the Smart Plant monitoring equipment, and more- including a giveaway.
Come see IAC's Booth and Presentation at this year's IEEE Cement Conference; let's build knowledge and connection. Can't wait to see you!
**If you were unable to attend the Conference but would like a copy of the presented paper, please feel free to contact us!