Senior VP of Mining Presents at North American Frac Sand Conference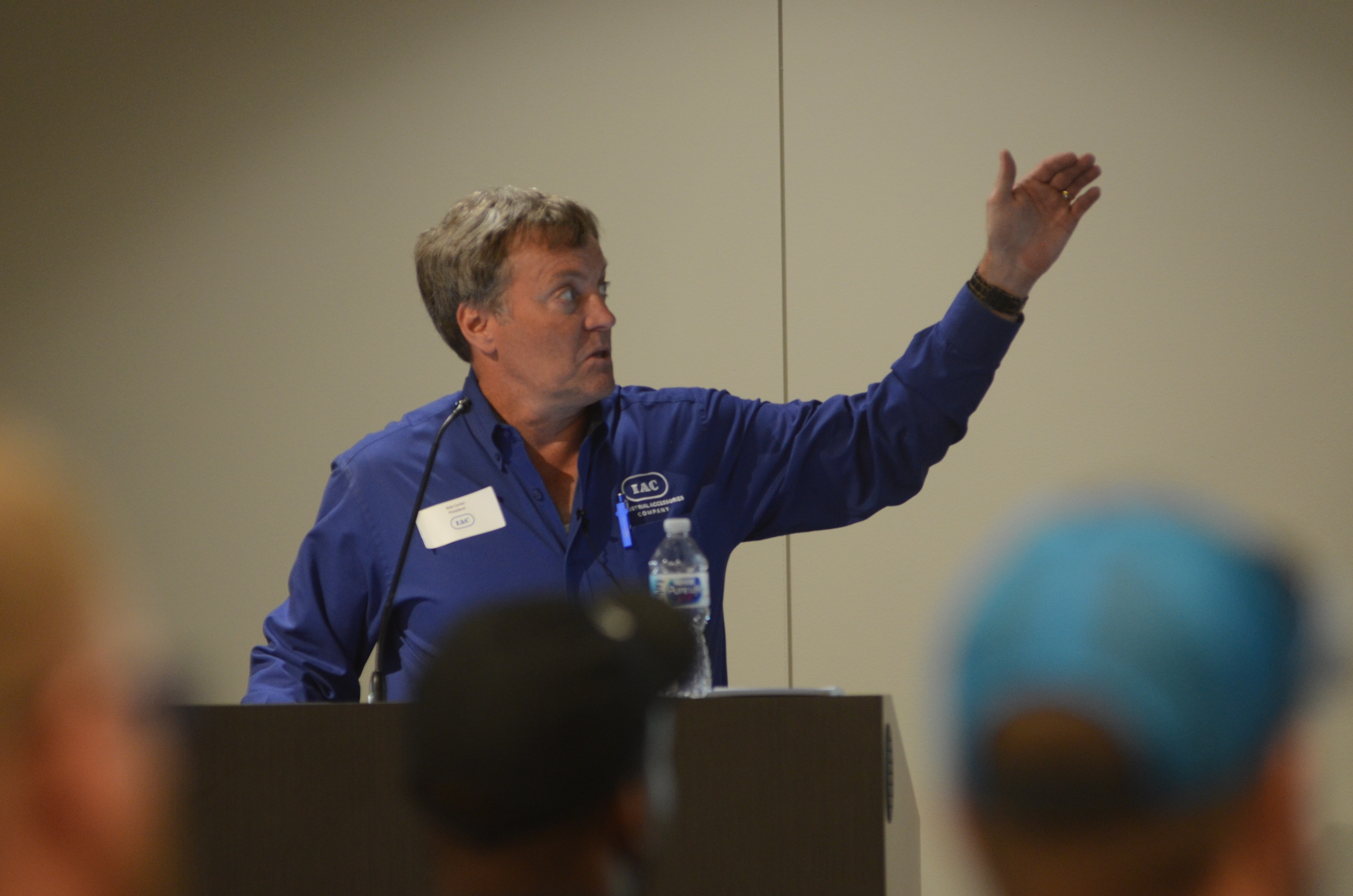 Bob Carter, Senior Vice President of Mining for IAC, spoke at the North American Frac Sand Exhibition and Conference, which took place in Houston, TX on July 7 and 8. Carter took to the stage to discuss some of the main differences of wet sand versus dry sand, as well as the efficiencies and inefficiencies of both.
"The primary focus [of the conference] is to bring together industry experts to share and gain knowledge about the frac sand industry," Carter said.
This includes supply, logistics, loading, performance, and many other aspects of the industry. He said the group often looks for center focused topics to share with those attending, including experts, vendors, suppliers, manufacturers, and others both in person and dialed in.
Carter said he discussed the awareness needed across the industry including, frac sand suppliers and manufacturers to work together to create a sustainable future for the industry as a whole.
"They need to communicate at a level above where they are today with respect to drilling activity, anything that impacts frac sand plants loadout, and using existing facilities to capitalize on locations," Carter said.
Many companies have invested in building plants already and rather than creating more plants closer to mines, Carter stresses the benefits of using the current infrastructure to save money and prevent loss. The utilization of existing plants, provides confidence to the supplier to conduct preventive maintenance, spend capital to upgrade the facilities, and streamline operations. This ultimately strengthens the supply chain and minimizes drilling interruptions. Relationships between the various entities within the frac sand industry and upgrades can bring more consistency.
"The more stability we can bring into the supply line, the more we benefit everybody," he said.
The location of the North American Frac Sand Exhibition and Conference, Houston, is a hub for gas and oil. The proximity benefited companies that normally do not travel for shows. Local and national contractors and businesses traveling to the show built connections for future growth opportunities. Carter said speaking at such events is important because it helps to show IAC is focused on the survival of the industry.
"IAC is committed to the long-term support of the frac sand industry," he said. "We didn't run when the industry dropped off. We opened an office in the Permian Basin. We always have people down there because the companies invested in us to build facilities and we are invested in supporting them."
For more information on IAC's Frac Sand and EPC capabilities, visit www.iac-intl.com.