IAC Video: Baghouse to Filter Receiver Conversion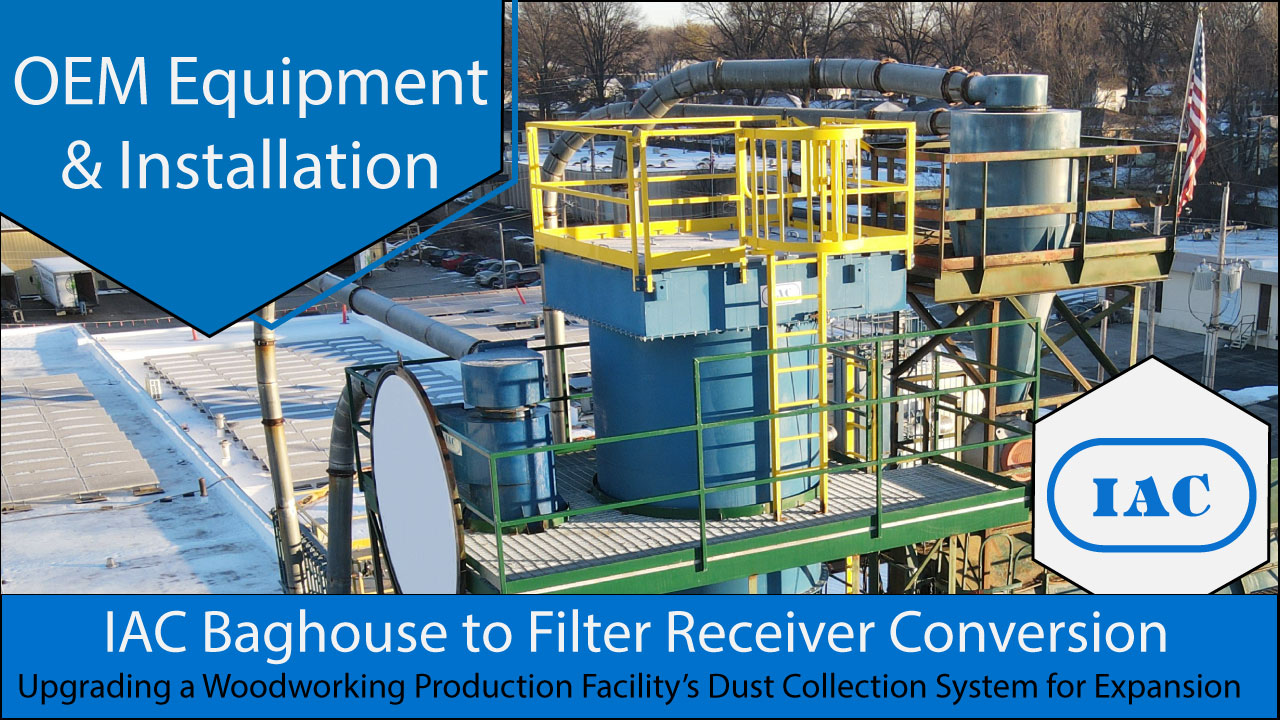 Through growth of their business, a Midwestern USA handcrafter of custom cabinets and home fixtures needed to upgrade their woodworking dust collection system. After consideration of how their current dust collection system was handling the low moisture, mildly abrasive sawdust particulate, and expectations for future growth, it was determined that the best course of action was to modify their baghouse dust collector with a high-pressure filter receiver.
In a process described as "pickin n' puttin" by the foreman of the specialty welders brought in to assist IAC's Blue Crew with the system modification, the existing ductwork and cyclone were removed and set aside for reuse, while the old dust collector, platform, safety ladder, and some structural steel pieces were removed and set aside for disposal.
IAC's Blue Crew then installed the new top load baghouse filter receiver with hopper, rated at 4,000 AFCM @ 70 F, with a quantity of 80, 6.25" diameter x 96.50" long 16 oz singed polyester needled felt filter bags over 11-gauge, 12 wire, galvanized steel cages. The Blue Crew also installed, or reinstalled, steel bracing beams on the existing support structure, a new clean air plenum, caged access ladder, full perimeter handrail assembly around the top roof deck of the baghouse, and the existing cyclone and ductwork. The entire project was completed in six (6) days from start to finish