Tip of the Month: Upgrading Your Central Vacuum Dust Filtration System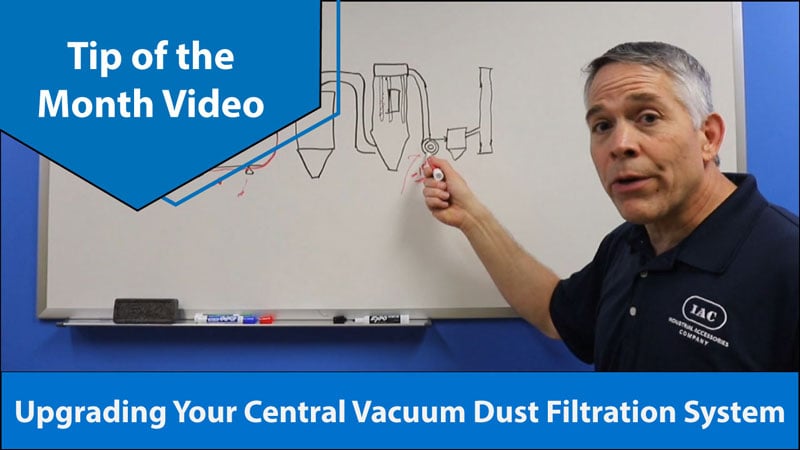 Housekeeping in your industrial plant has always been important, but never more so than now. Many plants have a central high vacuum system with multiple vent points that connects via a constant diameter pipe into a baghouse filter system, allowing plant personnel to clean up around machinery and other dust collection points.
The multistage centrifugal blower is at the heart of your industrial facility's central vacuum dust collection system. Unfortunately, it does not like dust. A leak in the baghouse filter system can allow dust to reach the blower, reducing its performance, and in many cases causing it to fail and need replaced, which is expensive.
In this month's Tip of the Month Video IAC Process Engineer Luis Castano has a simple solution to upgrade the performance of your industrial central vacuum system, make it easier and safer to maintain, and get the maximum performance from the multistage high vacuum centrifugal blower.