Correct Placement of HEPA Filters in Baghouse Ventilation System Video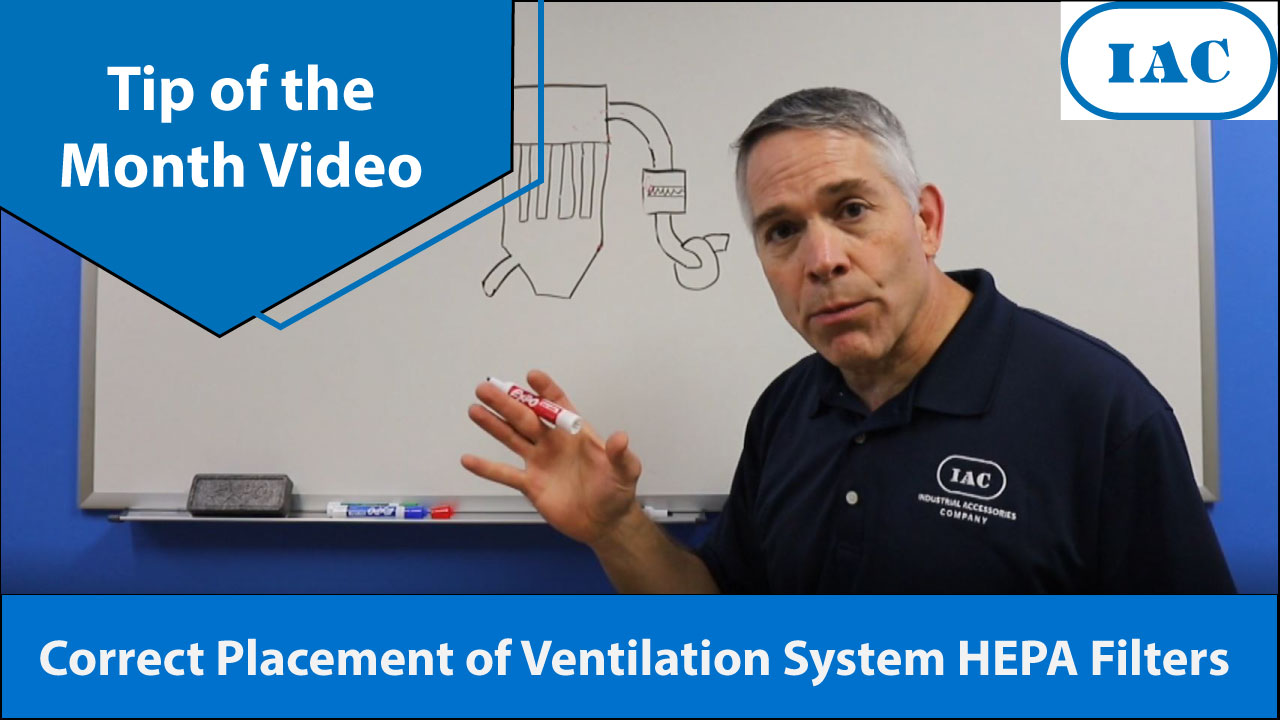 Where is the HEPA filter in your Baghouse industrial ventilation system located? Before or after the fan?
In this Tip of the Month Video, IAC Process Engineer Luis Castano explains how, as filtered air leaves the baghouse, proper HEPA filter placement is critical to optimal performance of downstream processing systems and prevention of possible contaminated air leaks.
Watch the Full Video:
If planned maintenance at your industrial facility includes dust collection equipment such as baghouses, cyclones, cartridge collectors, or bin vents and ventilation systems, contact IAC and ask about our Baghouse and Ventilation System Maintenance Training Seminars. For a very reasonable cost, Luis Castano, or one of our other highly trained system experts, will provide hands-on training at your facility with presentation materials customized for your process systems and your plant's equipment, regardless of original manufacturer.
Our engineers and maintenance teams have decades of experience. Put our knowledge to work for the optimization of your operation. Submit our simple contact form today!