Portable Industrial Vacuum Systems for Frac Sand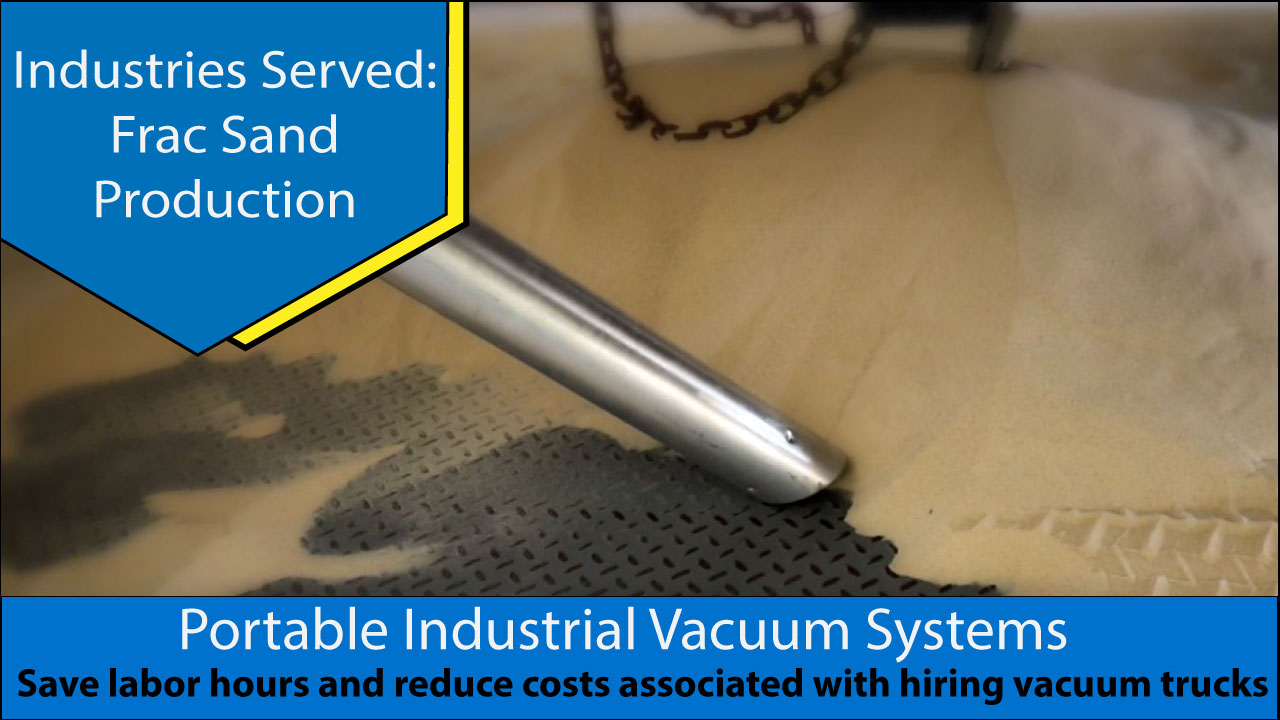 IAC strives to provide practical solutions for plant management. With the IAC600T Series of portable industrial vacuums, facilities are able to schedule downtime on their time. The vacuums can be used to clean the entire facility and are great for applications requiring a large collection capacity.
The compact and heavy-duty vacuums are ideal for frac sand facilities because of their ease of use, simple maintenance, and collection capacity of 159 gal (600L). They are also suited for central vacuum systems.
Portable industrial vacuums remove the need for rented vacuum trucks and lets facilities schedule cleanup when it fits their schedules to decrease unexpected downtime. The easy-to-use machines also reduce labor hours and allow product to be reclaimed.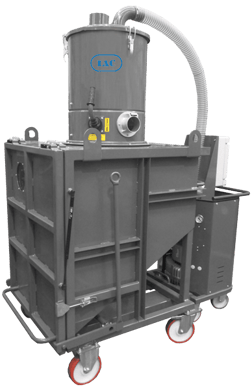 Other features and benefits include:
Silica reduction - HEPA filtration helps eliminate RCS issues and improves worker safety
Helps avoid MSHA violations
Side channel blower (continuous use/no maintenance up to 30,000 hours)
Integrated cleaning system
Lever-operated skip hopper with front opening for fast discharge
Powder coated steel construction
Forklift transportation pockets
Large filter surface
Options include:
Certified HEPA Class H14 (99.995% @ 1.18 μm)
ATEX Certified Version (Zone 22)
More power sources available by request
Watch the video below to see the benefits and how easy to use the IAC Portable Industrial Vacuum System really is. Then give IAC a call to discuss which model best suites your needs!