Industrial Accessories Company (IAC) Donates to Sinton, Texas Chamber of Commerce Food Bank Fundraiser in Response to Covid-19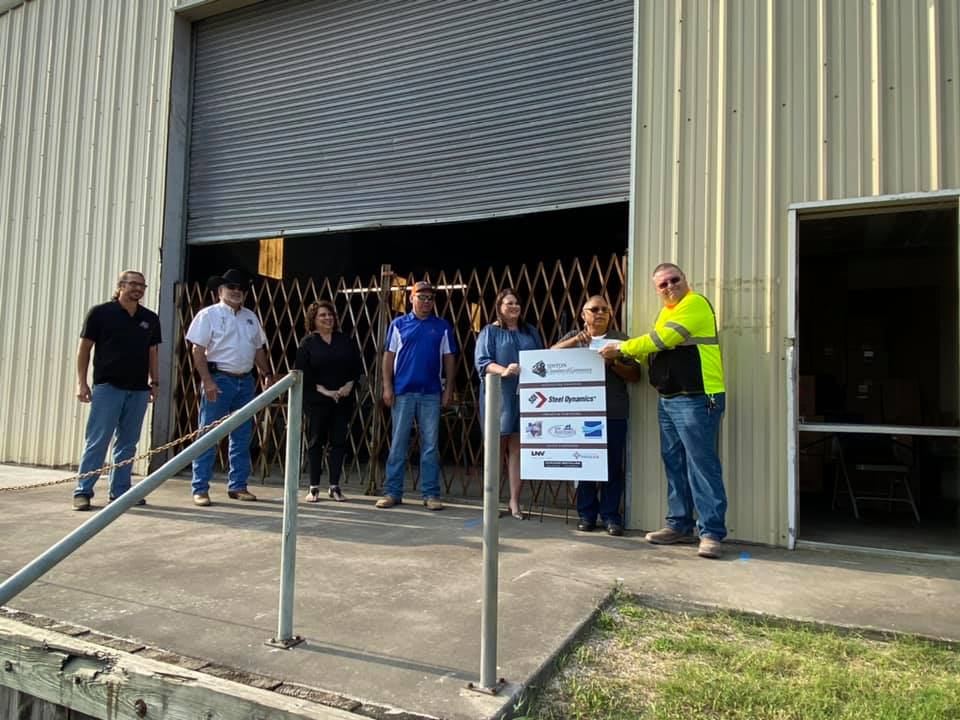 Mission, KS – May 6, 2020 – No one should go hungry during the COVID-19 Pandemic. With school closures, job disruptions, and health risks many Americans must turn to Food Banks for needed and supplement support.
IAC joined the Sinton, TX family, known as the gateway to the Coastal Bend, in December 2019. Steel Dynamics (SDI) selected IAC as a Contractor and Supplier of Reverse Air Baghouses and the Alloy Addition System for their two (2) Electric Arc Furnaces, each with twin Ladle Furnaces. The SDI Mini-Mill is slated for full operation in the 2021. For the execution of the project, IAC will work with local Sinton Contractors for providing the construction services that will be required.
IAC is pleased to provide a check in the sum of $5,000.00 to the Sinton Chamber of Commerce Executive Director, Ms. Lesly Sence, for their inaugural drive to raise monies for the Sinton Food Bank. At this trying time, it is essential that the community stays together and builds a bond to support those who are in need.
About: IAC and its subsidiary, Adelphi Construction, LC is a 33-year-old EPC Contractor providing OEM Air Filtration & Material Handling Products and Services, and other unique OEM Equipment such as patented Sand Dryers for the Frac Sand Industry. It has 300 employees located in USA, Mexico, Brasil, and Argentina, annual sales of more than USD $250 million. For more information about IAC please visit our website at www.iac-intl.com.
For more information about IAC, or its subsidiary Adelphi Construction LC, please contact:
Mary Nicodemus, Senior Marketing Manager Industrial Accessories Company
4800 Lamar Avenue, Mission, KS 66202
Phone: 1-913-384-5511
Email: mnicodemus@iac-intl.com