IAC Special Ops, Total Plant Optimization Program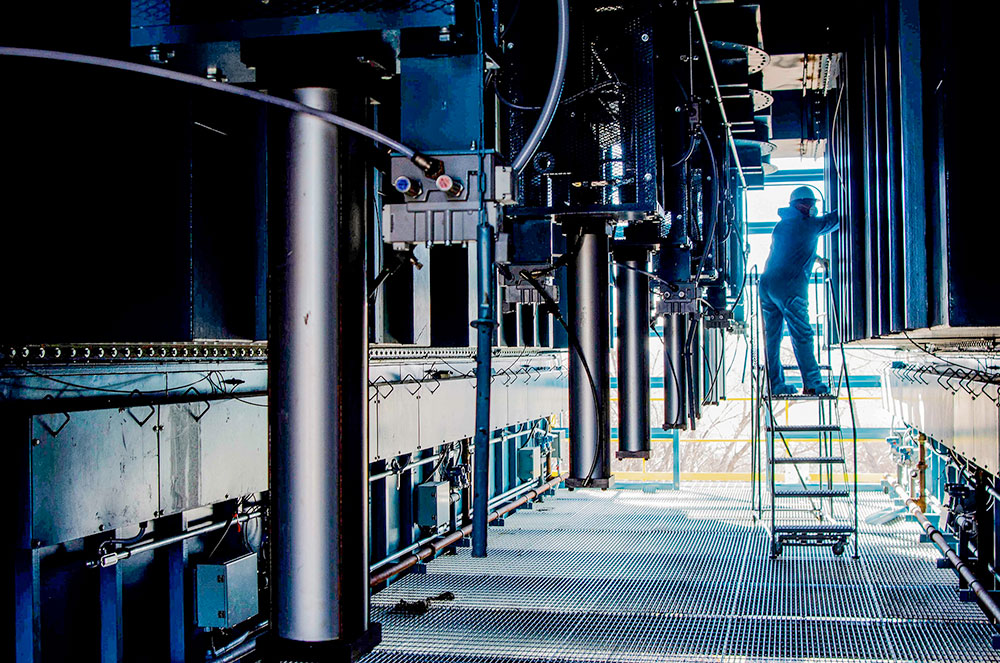 Increase Output, Reduce Downtime, and Develop Workforce with IAC Technologies and Industry Experts
Mission, KS – February 2019 – Industrial Accessories Company (IAC) the premier EPC Contractor and technology based equipment supplier to the Frac Sand industry has announced the all new Special Ops plant optimization program.
IAC believes that providing a turnkey solution requires more than just being an exceptional EPC contractor. The development of the Special Ops team within IAC strengthens IAC's commitment to the Frac Sand Industry by adding post commissioning leadership and sustained operational support to new and existing plant operations to maximize return on investment.
Special Ops is a four phased plan that eliminates the run-time challenges facing Frac Sand plant performance. The Special Ops program will adapt and optimize each element of the plant in order to achieve maximum profitability under real world conditions.
Phase One, Evaluate
IAC's engineering and operational experts will evaluate the current operating state including equipment performance and operational parameters such as feed gradation and dry plant feed moisture. A detailed report will be generated and a plan to address each operation and characterize the optimization actions and opportunities.
Phase Two, Improve
Phase two will address the obstacles impacting production quality. Each operation will be adapted and optimized for the conditions. This phase will set new operational targets and implement the methods necessary to achieve them. The result will be improved production quality, reduced equipment failure, and improved dry plant feed.
Phase Three, Develop
The development phase will address the challenges resulting from an inexperienced workforce. The Special Ops program will train and develop the workforce, as well as implement the processes needed to sustain the optimized performance levels. This would include process control automation, maintenance and service programs, and resolving any compliance issues.
Phase Four, Monitor
Through the implementation of advanced data analytics and modern sensor technology, IAC's Special Ops can provide on-site and remote monitoring of plant performance. This technology will give management a clear picture of operations with real time data and trend analysis, allowing the operation to become proactive rather than reactive. Combined with the performance metrics established through earlier phases, the plant will be optimized for the real world conditions, proactively managed by a capable workforce, and with the processes necessary to sustain high levels of performance.
IAC gained its experience as an EPC contractor by providing engineered solutions, facility design, procurement, and construction services into thousands of companies for over 30 years. Each of these products fit within an engineered solution. IAC is the most experienced EPC serving the Frac Sand industry with equipment supplied or work completed on 45 commissioned plants.
IAC is currently commissioning a 3 million ton frac sand plant in Oklahoma, a 1.5 million ton facility in Texas, and starting construction on a 1.5 million ton facility in a new south east basin. IAC provides commissioning, startup and optimization services to our customers to ensure success beyond initial turnover of the equipment.
Bob Carter, IAC President is scheduled to present the Special Ops, Plant Optimization Program to a large audience at the Frac Sand Industry Update North American Frac Sand Conference February 26 in Houston Texas. For more information, please visit our website at www.iac-intl.com or watch the latest Optimization webinar courtesy of the Petroleum Connection at http://www.petroleumconnection.com/webinars/frac-sand-webinar-series-february.
About: IAC and its subsidiary, Adelphi Construction, LC is a 33-year-old EPC Contractor providing OEM Air Filtration & Material Handling Products and Services, and other unique OEM Equipment such as patented Sand Dryers for the Frac Sand Industry. It has 300 employees located in USA, Mexico, Brasil, and Argentina, annual sales of more than USD $250 million. For more information about IAC please visit our website at www.iac-intl.com.