Engineering, Procurement, and Construction - A Complete Guide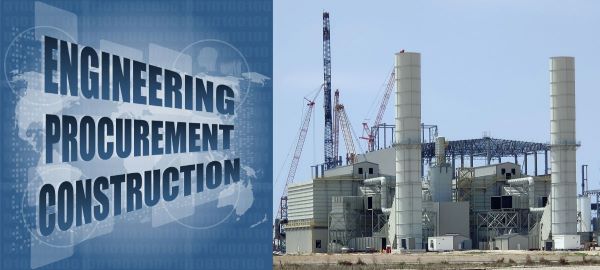 What is Engineering, Procurement, and Construction Contracting?
Engineering, Procurement, and Construction Contracting, commonly called EPC Contracting, is sometimes also written as Engineer, Procure, Construct, or simply EPC. EPC is an acronym widely used in the fields of architecture, engineering, and construction.
Engineering, Procurement, and Construction contracting is different from the other main types of construction project delivery methods. Choosing the best method for your construction project is not always the easiest decision.
Let's start by looking at the the benefits EPC Contracting and why it can be a better alternative for project delivery, then we'll list the five other main types of industrial construction contracting so you can understand their scope and risk factors.
EPC contracting is a type of contract in which the contractor is responsible for the design, engineering, procurement, and construction of a project.
EPC contracts are quickly becoming one of the most appealing construction project delivery methods for larger industrial construction projects. EPC project delivery methods are similar in concept to Design-Build projects. Design-Build Projects can be executed by one entity; however, there may be more parties involved. It could be a separate engineering firm, separate fabricators, and a separate construction company. Engineering, Procurement, and Construction contracting combines all of those parties into one group, or at least the prime contract is with one entity.
There are several reasons you might prefer the EPC contract delivery method for your next industrial construction project:
Reduced Overall Project Risk – This delivery method greatly reduces your risk as long as you have provided a clear and specific project requirement. This usually means you specify X amount of "gadgets or products" need to be produced in X number of days for X amount of dollars.
Reduced Financial Risk for Financial Backers – Many banks and investment groups prefer the EPC method. It all but eliminates the financial risks of the projects as it essentially combines the Design Build method with the CM at Risk method of deliveries. The cost is usually fixed once the scope is determined.
Combining Engineering, Procurement and Construction – All three of these risks are combined and assigned to one party. Industrial Accessories Company (IAC) has the capability of providing all three of these services, plus manufacturing. This method allows for fast tracking projects as you can start the civil and structural work while still finalizing details for the rest of the project.
Project Methods: Engineering, Procurement, and Construction vs. Other Types of Construction Contracting
Design-Bid-Build (DBB)

This is (historically) the most common type of project delivery method and has three distinct phases: design phase, bidding phase, and the construction phase. This method has the longest timeline for project completion and can yield a low-price solution, but may not produce the highest quality product.

Design-Build (DB)

This project delivery method can be more time efficient than the Design-Bid-Build method and usually produces the best overall value for the client, if done correctly. The designer and builder are both contractually obligated to you and can be the same company providing both services.

Construction Manager at Risk (CM at Risk)

This project delivery method has separate contracts for design and construction. This contract is usually executed with a guaranteed maximum contract price and can be arranged in a cost plus fee setup. The cost is guaranteed to not exceed the maximum contract amount unless you change the scope to increase that amount. This type of delivery method is less commonly used as CM not at Risk.

Job Order Contracting (JOC)

An Indefinite Delivery, Indefinite Quantity (IDIQ) project delivery method is a type of job order contracting. This is a contractual agreement between the Owner and a single Contractor (Designer, Consultant, or General Contractor). This is advantageous to you, but does not create a competitive situation for each project. These contracts are usually awarded based on a fee proposal or a multiplier associated with a standardized cost database such as RS Means. The US government uses these often. A Single Award Task Order Contract (SATOC) is similar to the JOC as the final contract award amounts are typically negotiated by both parties.

Multiple Award Task Order Contracting (MATOC)

This project delivery method is also used by the US government. This type of method creates a short list of bidders (usually 5-10) for specific contracts at specific location(s) or for different entities. The short list is based on qualifications and then awarded on low price or best value. It does keep the contract amount somewhat competitive. Some corporations also use this method, and it can be based off a Master Service Agreement (MSA) which negotiates the commercial terms prior to awarding individual contracts, or task orders.
Why chose IAC as your Engineering, Procurement, and Construction Contractor?
IAC is uniquely positioned to provide true, turnkey EPC solutions through our wholly owned subsidiary, Adelphi Construction, and our own fabrication shop. We fabricate many of the items we sell (and install) in-house. This control of the design, products, and installation, makes for a much smoother project timeline. It eliminates miscommunication and delays since IAC is the single source of contact for you and has the ability to control every aspect of the job and schedule.
EPC is truly the best project delivery method for most industrial projects.
Author: David Dorman, MBA, PMP, CEP – EPC/SEP Preconstruction Manager
IAC excels as an EPC contractor because our team is under the same roof. Let us know how we can move your project forward together!