IAC Live Chat Feature Eliminates Wait For a Callback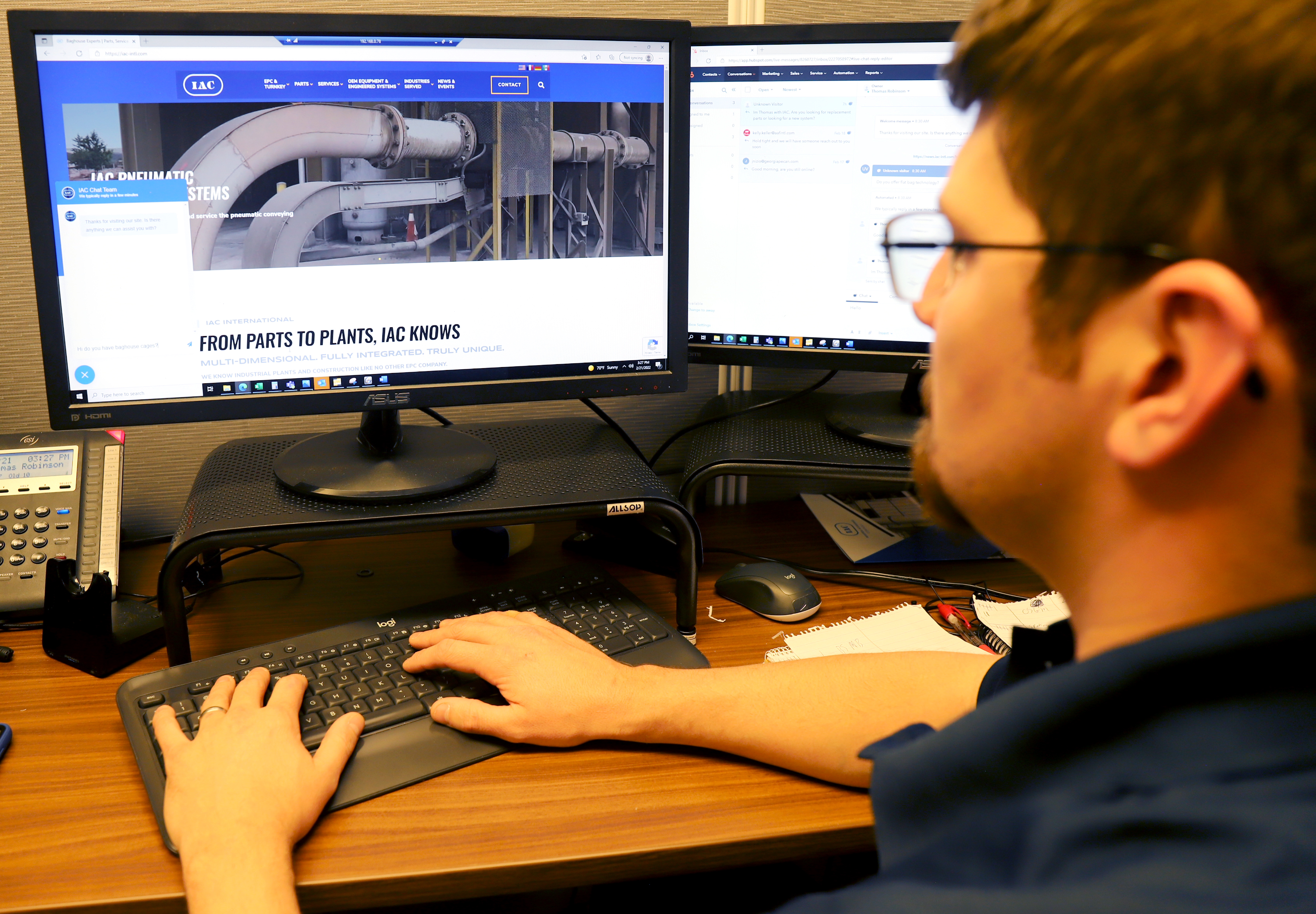 Providing a convenient, productive, and informative experience for our customers is a priority for IAC. Whether you're ordering parts, looking for more information on a specific product, or need help connecting with the right salesperson, IAC's Chat Team is available in seconds on our website.
When you visit iac-intl.com, there is a chat icon in the bottom left corner of your web browser. Click this to instantly connect to an IAC Business Development Representative during regular business hours.
"We are receiving quote requests via the website and email," said Business Development Senior Manager Brooke Surette. "But with the chat, we have six people ready to help any minute. It's an immediate connection, there is no wait."
Surette said customers can talk to her team about parts and quotes, and her team is always happy to help connect customers with other individuals in the company when they need more detailed information or specifics.
"There is no hunting for the right person if the customer starts a chat," said Surette. "We can walk out onto the floor and find the right person to immediately take care of them. There is no wait for a sales rep, and it eliminates the wait for a call back."
Chats are live Monday through Friday from 7:30 a.m. to 5 p.m. Central Standard Time. For any inquiries after hours, chat still functions with a program specifically written in-house and improvements are always being made. Our goal is to assist you as quickly as possible during and after normal business hours.
We hope to chat with you soon!