IAC Strengthens Commitment to Domestic Sourcing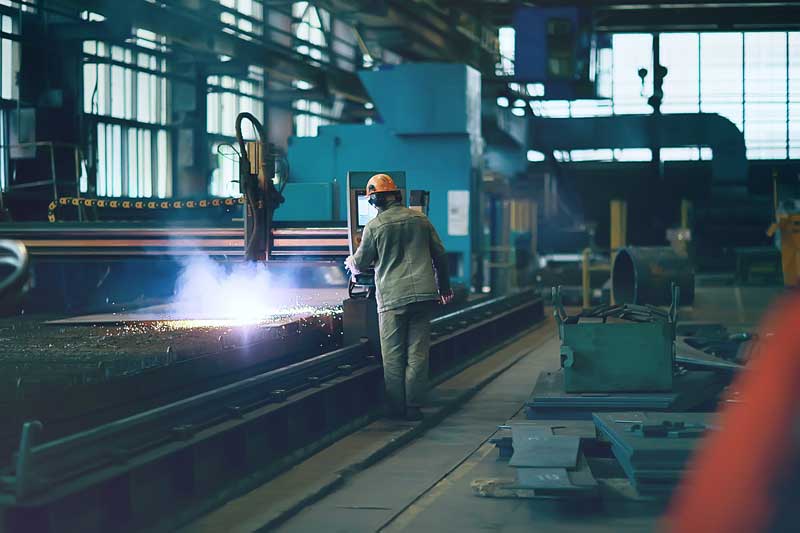 IAC Requires Nucor Steel for Latest (4) Frac Sand Plants Construction
Mission, KS – December 2018 – IAC, the leader in the design and construction management of turnkey Frac Sand Plants continues to enhance its commitment to US based sourcing and production. IAC's state-of-the-art Frac Sand plants in South Texas, West Texas, and Northwest Oklahoma all feature Nucor Steel. Each of these sand plants produces 3.0 MTY of Frac Sand.
These plants, designed and built by IAC for Preferred Sands feature the latest in technology and performance, including IAC's patented dual feed Frac Sand dryer/cooler. IAC knew in order to design in the optimal performance, durability, and reliability, no compromises could be taken. IAC has always been committed to buying American, so the material choice for IAC was simple, Nucor Steel was required.
As the largest steel company in the United States with a capacity exceeding 27 million tons, Nucor has earned their reputation as America's Company and is a premier steel supplier. Nucor and IAC are both innovators in their fields, investing in technology and challenging the industry status quo.
IAC has a long relationship with Nucor Steel, including Nucor's selection of IAC as their EPC contractor for a portion of Nucor's Convent, LA Direct Reduction (DRI) facility. This 1 Billion CAPEX project was the first DRI facility built in the United States in over 45 years. Again, IAC was selected as Nucor's EPC contractor for their new DRI pelletizing plant. IAC also provided more than 20 fugitive dust collecting baghouses and two 30 metric TPH vacuum conveying transporters.
In 2010, IAC was selected to upgrade Nucor Steel's Decatur, AL Electric Arc Furnace (EAF) Air Pollution Control System (APC) with a State of the Art IAC Medium Pulse EAF baghouse designed for 1.2 million ACFM. This system is a corporate showplace for both IAC and Nucor and has been selected by Nucor as their Best EAF Baghouse in Nucor's Fleet. IAC was the EPC Contractor for this design/equipment/build project.
During the Decatur project, IAC provided a dynamic vacuum dust transport system to pick-up 15.0 TPH of EAF dust from the new IAC 12-compartment baghouse as well as the existing North EAF Reverse Air Baghouse. The EAF dust is vacuum conveyed 930ft into (2) Vacuum Filter Receivers located at the top of a new 2,000 ton bulk storage silo, storing the dust prior to rail loading. The IAC installation is low maintenance and remains problem free after 8 years.
Additionally, IAC provided Decatur with a new rail load-out building with latest automated articulating railcar load-out equipment and real time scale to facilitate fast loading load multiple railcars.
IAC's partnership with Nucor is strong, as is the mutual commitment to technology, quality, innovation and both US sourcing and production.About IAC: Founded in 1986, Industrial Accessories Company is a fast-track, high-technology equipment design, fabrication and optimization consulting company. As an Engineering, Procurement and Construction (EPC) contract provider serving numerous industries including frac sand, cement, lime, asphalt and biomass, IAC has delivered countless systems for a wide variety of trusting and satisfied customers across the globe. IAC provides up to $150 million EPC Projects.