Smart Plant™ Industry 4.0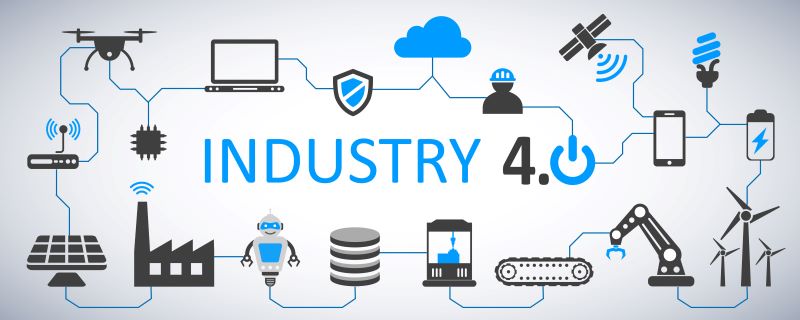 The dust collection industry does not experience technological advancements with great regularity. The techniques and equipment have remained much the same as they were years or even decades ago. However, technology does not slow down for us personally or in many areas of manufacturing. We are often left with no choice but to adapt or become left behind.
While adapting to new innovations can be challenging, it can open many doors to better our own industry technologies with IoT, cloud-based, virtual services, and smart sensors. The convergence of these technologies works together to create a more autonomous facility and push companies into the Fourth Industrial Revolution or Industry 4.0.
Industry 4.0 is defined by Bernard Marr of Forbes as a transformation in the way products are produced "thanks to the digitization of manufacturing." He goes on to explain the first industrial revolution was powered using water and steam, the second by electricity, and the third by use of computers and automation. Industry 4.0 builds upon the achievements of the third industrial revolution by enhancing "it with smart and autonomous systems fueled by data and machine learning."
IAC has fully embraced Industry 4.0 with our Smart Plant™ Product and Services Line which includes the Smart Plant™ Gateway, Smart Plant™ Timer with Integrated Gateway, Smart Plant™ Silo Management System (SMS), and the newest Smart Plant™ product, debuting later this summer, the Smart Plant Wx line of Battery Operated Wireless Sensors, which will connect to any existing brand of sensor – no wire required.
Each of these turnkey, cloud-based industrial IoT systems helps automate and improve data collection to improve process efficiency. The data collected and stored by the Smart Plant™ Product Line vertically and horizontally integrates your process to benefit the full cycle of the product value chain.
Smart Plant™ Products optimize the data collection from the various steps in your production process and allow you to access them easily from one screen. This automation helps further the advancement of organizations by allowing for data to be analyzed to identify any patterns or irregularities within it. Products also allow for easy comparison of different facilities in one convenient online dashboard.
This information helps facilities create preventative and predictive maintenance, which ensures personnel can stay ahead of maintenance issues. IAC can carry out a Virtual Health Check on your equipment quarterly or yearly to help perfect your Virtual Maintenance Manager.
For Industry 4.0, the ease of collection and use of data is highly critical. The more a company can decipher about their operations, process, delivery, etc, the more value is driven down the supply chain. IAC's Smart Plant™ Product and Services Line is your first step to improving your facility's performance and communication with the ability to transmit data as soon as it is installed, minimize labor hours and manual record keeping, review historical trends and alarms, and send real time e-mail and text alerts.