Process Equipment Solutions for Natural Pozzolan Facility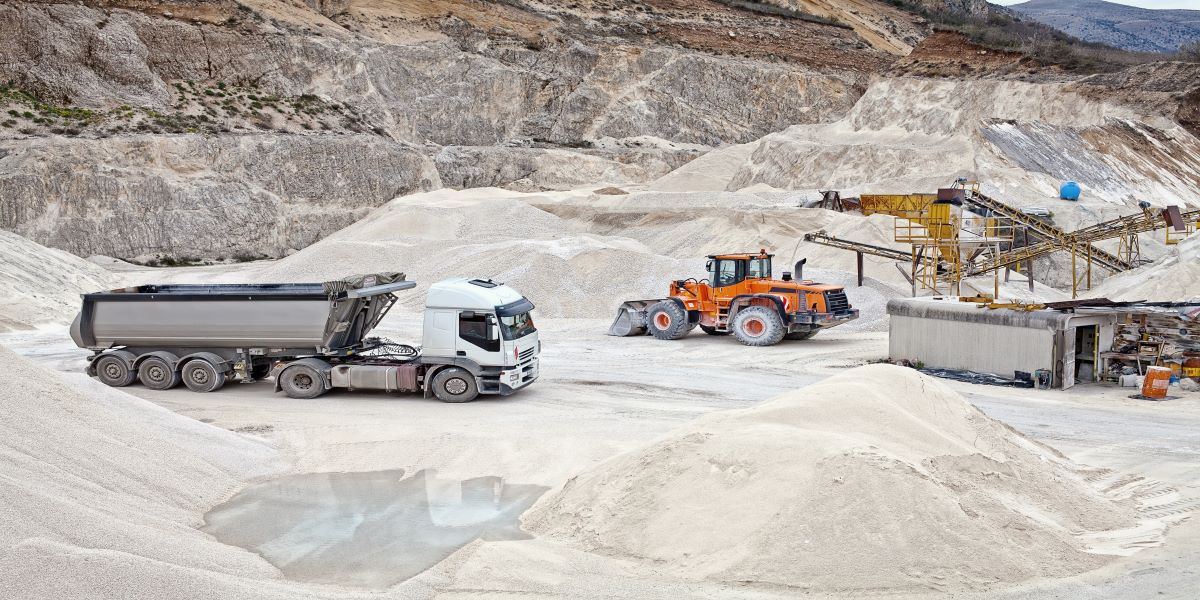 Naturally occurring pozzolans have been used in cement for thousands of years. In modern times, much of these natural materials were replaced with fly ash, which is a byproduct of burning coal for electric power generation. However, with more and more coal plants being shut down, the availability of fly ash is decreasing. This is creating a new demand for the old material, leading to the construction of new mining and processing facilities. With years of experience in mining and processing natural materials, such as frac sand, IAC is prepared to assist with the supply and installation of new natural pozzolan facilities.
A Utah company selected IAC to provide equipment for the environmental systems and dust control for a new pozzolan processing facility they are building. According to Mike Gregory, IAC's pozzolan capital equipment representative, what makes IAC an effective partner in pozzolan processing is the fact that we have hundreds of installations that match the process needs of a processing facility. A typical facility requires material handling (mechanical and pneumatic), rail/truck unloading into a storage building, processing such as calcining/milling/drying, storage silos, and rail/truck loading station for finished product. IAC has been designing and building all these components since its inception in 1987.
The environmental control system that IAC is supplying the Utah facility consists of two baghouses, three bin vent filters for the storage silos, and two insertable dust collectors for the mechanical conveying systems. All are pulse-jet baghouses using a common-sized pleated element for ease of maintenance and inventory of spare parts.
The baghouse in the raw material warehouse has a design flow rate of 9,000 CFM and will have 64 pleated filters. Each of the three silos is equipped with a dust collector to accommodate the pneumatic silo fill system that is designed for 7,500 CFM and will have 56 filters. Gregory also said the insertable dust collectors are installed on the conveyor belt transfer points to control fugitive dust and reduce plant housekeeping requirements.
"The larger baghouse is venting the [raw material warehouse] for interior dust control and prevention of dust emissions from building openings," Gregory said. "The silo dust collectors are part of the pneumatic conveying system that transports the pozzolan from the drying/milling process to one of the two storage silos that then goes to the loadout silo for loading into trucks."
Once the finished product is loaded onto the truck from the silos, it will be transported to the customer. IAC has completed the fabrication of baghouses and bin vents for the new facility. Completion of the plant and startup operations are planned for 2021.
While this project focused on the Air Quality Control system for this customer, IAC is capable and experienced to provide a full range of services for a new pozzolan facility ranging including full EPC, providing process equipment that includes our proprietary dual-feed dryer, pneumatic and mechanical conveying systems, material storage silos, and truck/rail loading facilities.
Read more about IAC's Pozzolan Processing Solutions.